WHAT IS INVISALIGN LITE IN SOUTH KENSINGTON?
Invisalign Lite is one of the types of dental braces made by Invisalign. Just like the other Invisalign braces, Invisalign Lite has no brackets or wires and are made up of a series of clear, plastic aligners which you need to change on a regular basis.
Invisalign Lite has been especially designed for those patients who have simple to moderate orthodontic issues. We have treated patients from Kensington, Pimlico and South Kensington who have had some moderate overcrowding, some crookedness or have experienced some issues with their bite.
Invisalign Lite sits between Invisalign full treatment which is for severe orthodontic cases and Invisalign Express which is for minor dental flaws.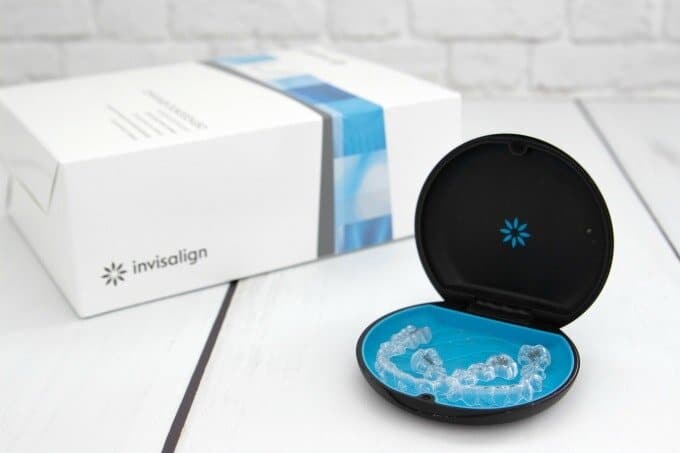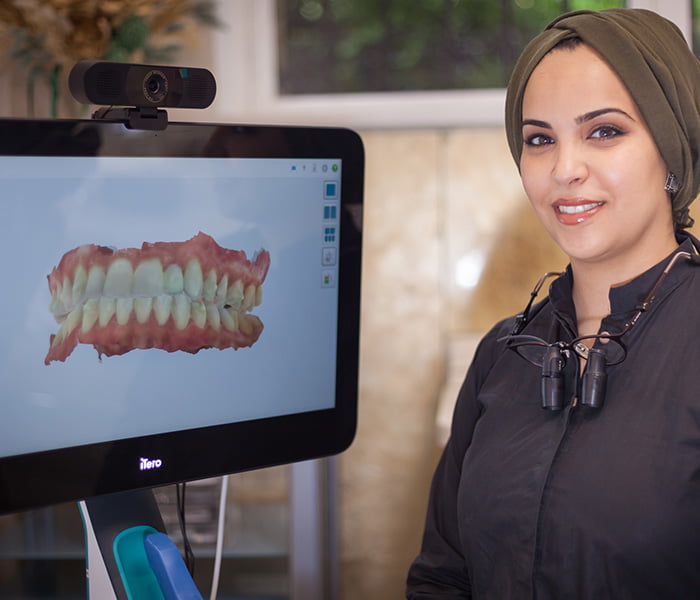 HOW DOES INVISALIGN LITE IN KENSINGTON WORK?
You will be given a series of clear aligners which you need to wear for between 20 and 22 hours a day. For this reason, we suggest that you only remove your aligners to eat, drink and to brush your teeth.
After a specified time of usually 1 or 2 weeks, you will need to move on to the next set of clear aligners in your series. You continue like this until you reach the last set of aligners in your treatment plan and your teeth have reached their final position.
With Invisalign Lite, you can expect to have about 10 aligners in your series.
During treatment, you will need to visit your dentist every 6-8 weeks to check that the Invisalign Lite treatment is going as planned.
WHAT MAKES INVISALIGN LITE AT SERENE DENTAL UNIQUE?
Dr Safa has gained a diploma in Clear Aligner Therapy and is passionate about the movement of teeth using Invisalign aligners.
Dr Safa treats all of her patients as complete individuals. She uses her experience in cosmetic and restorative dentistry along with her experience in non-surgical medical aesthetics to give a holistic approach to each client which includes analysing the face and smile as a whole.
Dr Safa believes in making sure you have all the information available about Invisalign Lite and teeth straightening to enable you to make the best choice for your lifestyle.
why you should choose us
for your Dental treatment In KNIGHTSBRIDGE

Outstanding
customer service

Complimentary
initial consultation

Over 15 years experience
with Invisalign

Why wait? Interest free
finance available
COST OF INVISALIGN EXPRESS CLEAR BRACES
Affordable Invisalign treatment
Many people worry about the cost of Invisalign braces, and so we have devised a number of payment plans to help you afford the right treatment with Invisalign.
Invisalign braces from £2.50 per day with our finance options.
Invisalign® Express
(Minimal cases)
Free initial consultation

Free 3D scan worth £350

Free removable retainers worth £800

Free teeth whitening worth £550*
What can Invisalign® fix?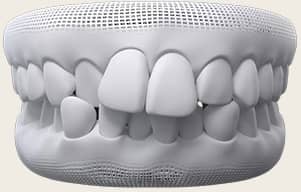 Crowded teeth
Crowded teeth is a condition where you do not have enough room for your teeth to fit normally. This can cause plaque or tartar and other harmful bacteria to build up as it is harder for you to brush and floss well.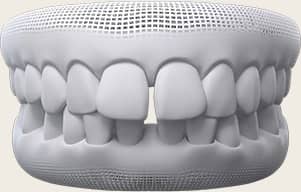 Gaps between teeth
Gaps between teeth is when there is extra space between two or more of your teeth. This can cause pockets between your teeth and gums and can cause food to get stuck making them tender and sore. This might also lead to gum disease.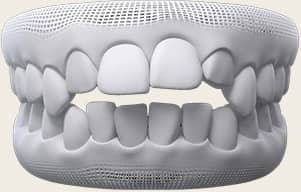 Open bite
An Open bite is when your upper and lower teeth don't touch when you close your mouth. An open bite can make it hard for you to chew or difficult to bite even the most common of food like apples.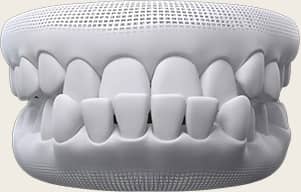 Underbite
An underbite is when you close your mouth and your lower front teeth are in front of your upper teeth. In many cases, this is actually a problem with your lower jaw being too far forward. An underbite can make it hard to chew properly and speak clearly, and it might cause your teeth to wear down more quickly.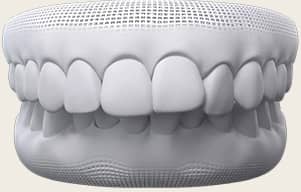 Overbite
An overbite is when your upper front teeth overlap with your lower front teeth. Most people have at least a little overbite. When your overbite is too large, your doctor might tell you you have a deep bite. This can cause problems, from your teeth wearing down to pain in your jaw.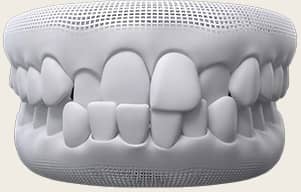 Crossbite
A crossbite is when you close your mouth and yet some of your upper teeth are sitting inside your lower teeth rather than on the outside. A crossbite can make your teeth wear down or chip. It can also make your gums start to recede or make little notches above your gum line. This kind of damage can lead to painful gum problems or even bone loss.
Serene by dr. safa, Platinum

Invisalign providers

This provider has achieved Platinum status by completing over 300 cases.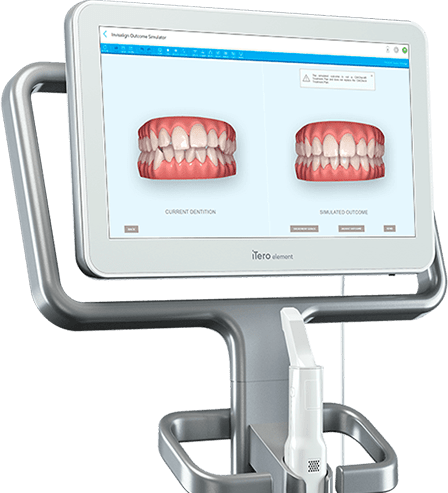 FREE 3D SCAN FOR INVISALIGN EXPRESS
We can create a 3D image of your teeth in just minutes using an iTero scanner, a leading digital scanner from the makers of Invisalign® clear aligners.