Dental veneers are a thin, tooth-coloured covering or shell bonded onto the surface of your natural teeth. Veneers are made from either porcelain or composite material. Each has exclusive benefits. Your dentist will discuss which may be more suitable and why at your consultation appointment.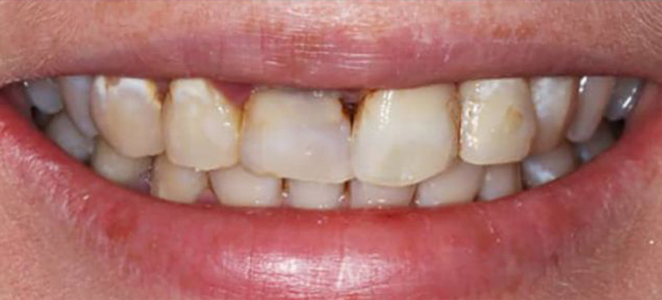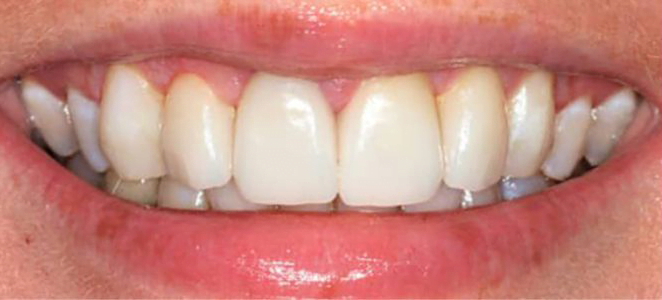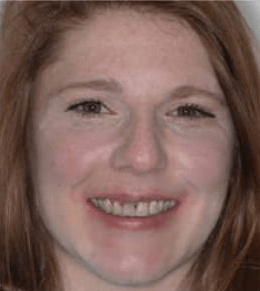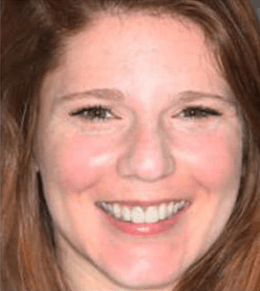 What are veneers used for?
There are numerous reasons that dental veneers may be a cosmetic treatment option for you.
A few of these reasons are:
To straighten crowded teeth – overcrowding is a common occurrence that develops gradually over time. Veneers can be placed onto prepared teeth to disguise crowding for a beautiful smile. You will always be offered teeth straightening with Invisalign clear braces for any crowding, as a minimally invasive alternative.
To close gaps between teeth – the opposite of crowding is also a cause for concern for some. Veneers can be designed to provide more significant coverage than natural teeth so that gaps can be minimised.
To conceal tooth discolouration – Many types of discolouration cannot be remedied by whitening alone – this may be through fluorosis, drug side-effects, or congenital defects. Whatever the cause of discoloured teeth, veneers are ideal for hiding unwanted stains.
What should I expect during treatment?

Our aim is that all of our treatments are comfortable and calming in nature, and you can expect this at all times. Composite bonding is a prompt and pain-free treatment whereby we will use gentle chemical agents to clean and roughen the surface for a retentive bond. We then add a bonding agent, which is cured with a blue light. The final stage is the resin material delicately and expertly sculpted to your desired shape and cured with the same blue light. We will finish your teeth with a mirror polish for a dazzling smile.
What types of veneers are there?
There are many different types of dental veneer. Still, the main two types are differentiated by the material they are made from.
Porcelain Veneers – In the majority of cases, porcelain is used due to its durability. Porcelain is non-porous, which means that it does not easily pick up stains from foods like tea, coffee, or red wine.
Composite Veneers – Composite has its own advantages such as repairability and more natural opacity. Although the composite options are not as strong and slightly more porous than their porcelain counterparts, they are more affordable and can be repaired if damage occurs.
We can give you the wide, even, well-proportioned smile of your dreams. With careful assessment of your facial, smile and teeth proportions and cutting edge digital smile design planning, we can create a beautiful and bespoke smile for you, which you can review prior to us beginning any work at all.
Once you decide on a smile you are happy with, we can then prepare your teeth as conservatively as possible and ask the lab to craft your veneers with a range of different effects and textures to give you a smile that is truly individual.
As with all our dental procedures, your comfort comes first. You will be offered treatment using the exclusive Enjoyable Dentistry Technique™ as part of your course of treatment.
Finance calculator
EMI Amount:
INTEREST (APR)
Interest Rate:
COST OF CREDIT
Cost per Month:
TOTAL TO PAY BACK
Total Cost: